Posted: February 17th, 2015 | Author: Michael Goldstein | | No Comments »
On Saturday, I was on one of the last flights out of Boston, escaping the latest blizzard. My kids stuck around and played in the snow.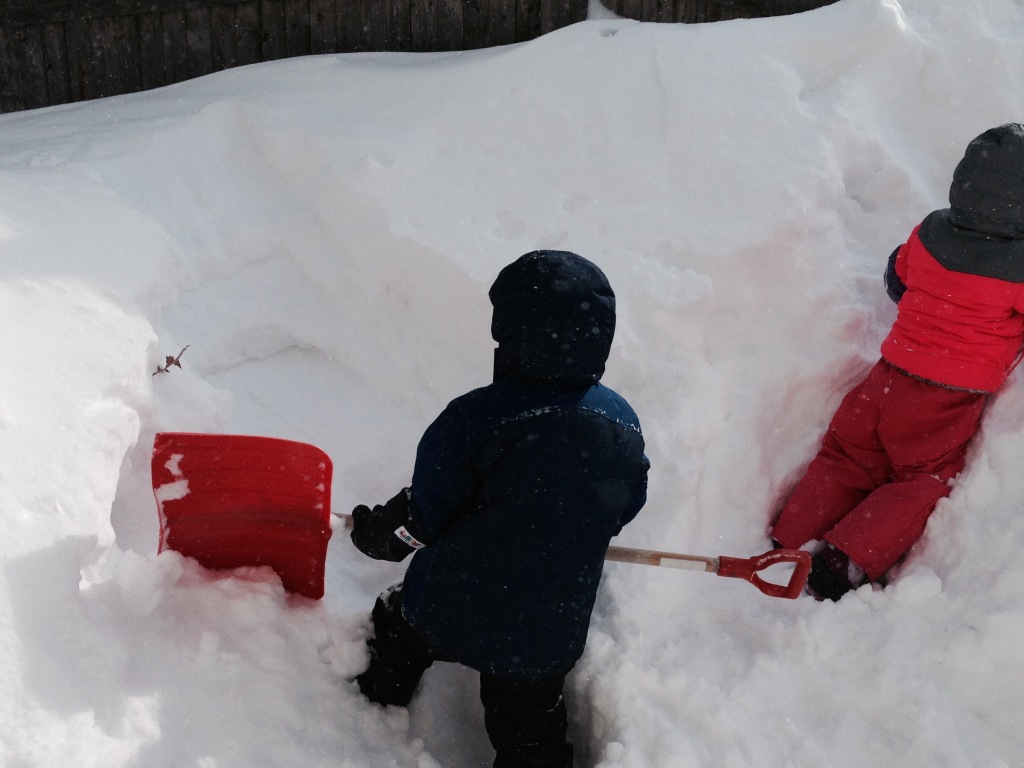 Meanwhile, it's rainy season here in Nairobi. But I didn't expect the hailstones we got yesterday!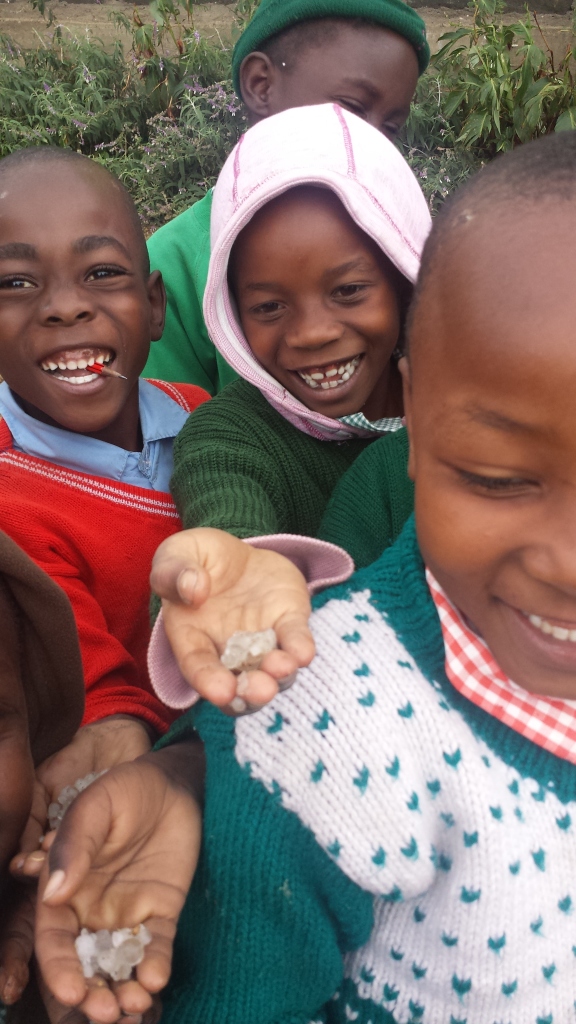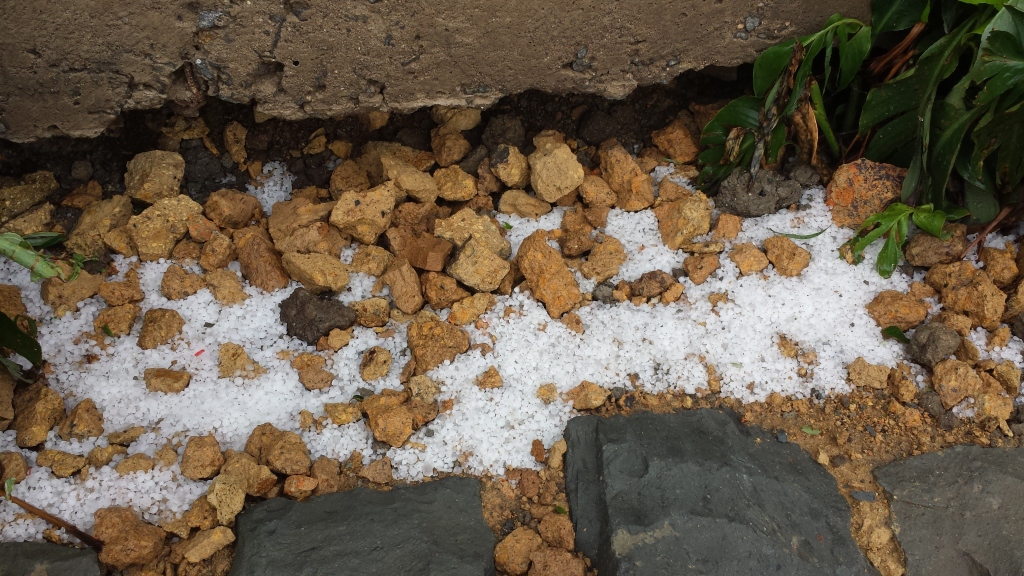 Kids were preparing for midterm exams. Geordie (who took the photos) and I spent some time visiting with teachers, trying to gauge how it was going. Came away with a long list of notes on little things we can do better in terms of curriculum.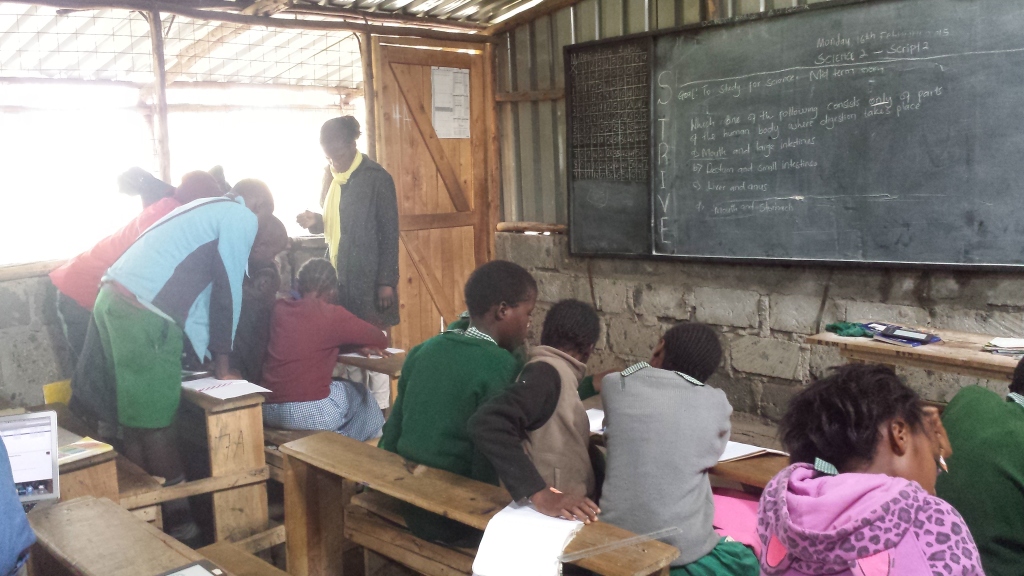 Little things can add up to big things!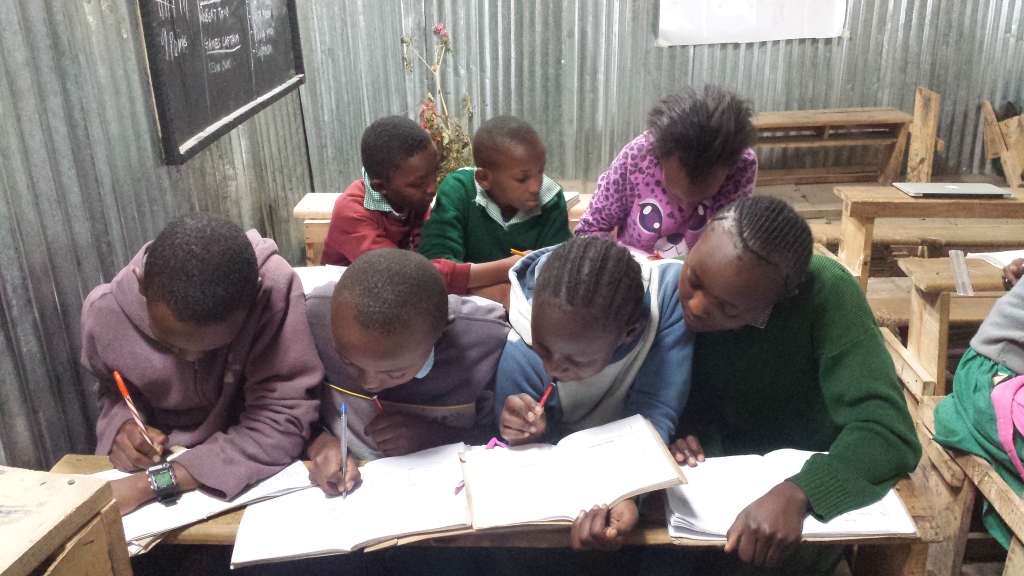 Omitted photo: Back at the house, my colleague Carol had left out 2 bananas by the window sill, to ripen. They were stolen by a passing monkey — no joke. Meanwhile, I stole some bottled water from another colleague. Monkey see, monkey do.
---